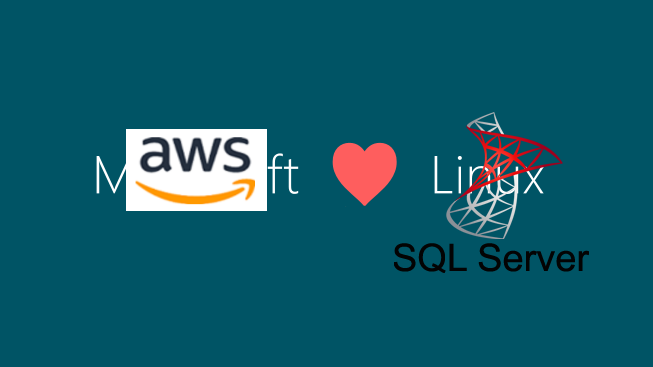 This year I've attended my first PASS Summit ever. Yes it was great and special and I even had an opportunity to present by participating in Speaker Idol competition where I introduced concept of IQ Test for Sql Server to explain Tech Intensity (another post to come - judges where shaken, fortunately not stirred). But all these I had anticipated upfront. Maybe except judges. What is really interesting and caught me completely off-guard was huge presence of AWS. As independent consultant and Cloud Solutions Architect I understood long time ago (about 5 years ago to be exact) that it's simply not possible to exclusively work with single cloud provider. All of my clients are multi-cloud. It's not only about DR and breaking vendor lock-in, both very important, but also leveraging unique compatibilities. Mechanical Turk to label image data anyone? Also it's much easier to understand and explain some of provider's decisions when we look at its direct competitor. Azure Storage Account Lifecycle Management comes to my mind. For those interested in feature parity I've came across document that compares services on Microsoft website: https://docs.microsoft.com/en-us/azure/architecture/aws-professional/services. What's more - there is interesting trend where 'big cloud provider'-agnostic solutions, like Snowflake and Databricks, are attracting a lot of attention and gaining traction. At least in the financial services industry where I operate. Without further do here are few points that describe AWS presence at PASS Summit and its love affair with Sql Server:
Sponsor
AWS was one of gold sponsors of PASS Summit (next to Redgate and SentryOne) which meant large booth in good location (close to Microsoft), logo on website, marketing materials and more.
Booth
There was large booth with 3+ architects/support engineers/members of RDS product team always available and eager to answer any questions. I tried to make the most of it - validated my latest project against announcements/evolving roadmap and asked questions about recent changes in BYOL/licence mobility, certifications and more. Big thanks to whole team for their patience.
Sessions
Finally I had a chance to attend Richard Waymire's session "Running Microsoft SQL Server on Amazon Web Services" that covered lots of useful tips and interesting scenarios. My favourite pick - https://www.ec2instances.info/ - already proved itself invaluable in navigating EC2 landscape. There were other AWS related sessions I couldn't go to and waiting for recordings to be published.
Announcements
Amazon RDS just started to automatically manage AlwaysOn AG groups, which is game changer. Only available for Sql 2017 enterprise edition (single AG group per instance) as forward-only deployment (existing instances won't be affected nor migrated). Bye bye mirroring, unless you're after standard edition (I was informed that support for Basic AGs is not coming any time soon). Now with AGs and native listener in RDS failover time was reduced from approx. 60s to 10s which of course requires verification.
Summary
To see AWS' flag flaying high at PASS Summit was great surprise. Next year Microsoft Ignite is taking place on the same date as PASS Summit. Small chances AWS will be at Ignite or rather when hell freezes over. That might help with decision where to invest precious time and training budget in 2019.